Location
DEPARTURE:
Until:
Hotel ILUNION Almirante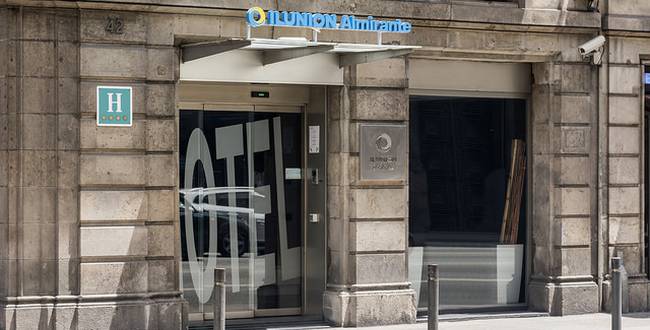 MAP HOTEL IN BARCELONA CITY CENTRE
ILUNION Almirante is a hotel in Barcelona city centre, located in the heart of the Gothic Quarter. Because it is located in the most emblematic area of Barcelona, from the hotel you are within easy walking distance of the cathedral and Palau de la Música. You can access Hotel ILUNION Almirante from the city's main arteries, such as Via Laietana, or on public transport, with excellent bus or Metro connections (Jaume I Station). It is the best choice to enjoy Barcelona in all its splendour.